Recently cryptocurrency and real estate have formed somewhat of a relationship together. With the standard benefits of blockchain tokens, like faster transaction times and safety, it's clear why.
The trend to invest in real estate with cryptocurrency has only begun. However, we can see this changing the market forever with further adoption and adaptations. 
What is cryptocurrency in real estate?
When we discuss cryptocurrency in real estate, we're referring to how the property is purchased. In this circumstance, the investment is actioned with a cryptocurrency, like Bitcoin.
For example, if you own $500,000 worth of Bitcoin, you can purchase a $500,000 property. Therefore, you transfer this digital asset into something physical and cash-flowing, which is a perfect opportunity for most investors.
How will cryptocurrency benefit real estate investments?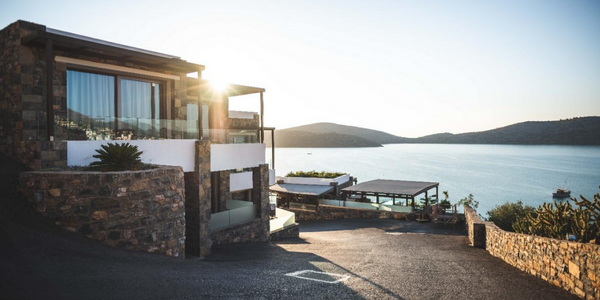 Worldwide, the adaptation of cryptocurrency has been phenomenal over the last few years. At the moment, one in five US adults hold crypto, and we still remember that many thought these currencies were a fad. But now, it's considered humanity's future.
It just makes sense when you utilize cryptocurrency and the blockchain with real estate. It eliminates many unnecessary practices and offers some excellent benefits for investors:
Fraud protection – The blockchain may be used to avoid fraud by generating a private, fully certifiable digital ID. This provides a more current and dependable verification of money than a bank letter. Therefore, whether you're purchasing or selling, you can prevent fraudulent practices in real estate.
Boosts transparency – Buyers and sellers may securely and promptly save their information, eliminating the need for lengthy negotiations with banks and attorneys (thereby saving money and boosting transparency).
Deferring capital gains tax – Cryptocurrency is labeled a "capital asset," according to the IRS. Because of this, you must pay capital gains tax if you trigger a taxable event. You won't get charged this when you correctly invest in real estate with cryptocurrency.
These are only a small majority of the benefits obtainable for the usage of cryptocurrency in real estate. Undoubtedly, more will be discovered. But for now, it can help speed up the process, used as a capital gain tax deferral or as a method to eliminate fraudulent transactions.
Invest in real estate with cryptocurrency today
Without question, cryptocurrency is here to stay within the real estate market. However, effectively using it is problematic. Without the right knowledge, you can trigger a taxable event, resulting in unnecessary capital gains tax.
At Bridgecoin, we want to eliminate these issues and make investing in real estate with cryptocurrency accessible. We can help investors bridge the gap between crypto and real estate by using our four-step method:
Identify – We find the right real estate investment for you
Invest – We work with our crypto lender
Close – We purchase and manage the property
Save – You defer your capital gains by using our proprietary process with our partners
Investing in real estate with crypto has never been easier with our 4-step method. For more information about how we can help, talk to a helpful representative today.